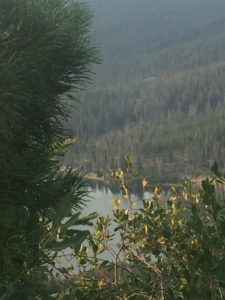 I must start this post out by apologizing to my loyal followers on this Blog, sorry I have not been posting for several weeks. I wish I had a grand explanation for my absence. However  recently there has been a lot of changes happing in my life, some good some not so good. But all of them have given me a chance to respond  to life's ups and downs.
How are we Going to Respond to Life's Changes
I can honestly say sometimes I have to convince my self to handle life's ups and downs in a positive manor. Smiling is not always my first choice when difficulties come. And it is so much easier to say " when life gives you lemons make lemonade" but it is not always so simple to do it. We can chose to look at changes as if the triles and tribulations are just to make us feel inadequate. Wallowing in our own self pity. Lets be honest there would be nothing to discuses if every hiccup in life was a good one.
Focus on the Good
Someone once said "find the silver lining in every cloud" it is true.  More often then not you really need to look for the silver lining. If you're willing to spend a little time finding the silver lining. Your attitude says a lot about you as a person. Choosing the positive outlook makes it a lot easier to withstand the speed bumps and negative people in life. Even Psalms is filled with King David crying out to God to help him remember where his (our) sustaining power comes from.
Author's Note
I personally hate spam and will not make you deal with spam either. Please like and share my blog also if like my Facebook page you will be informed of new posts. I enjoy hearing an opinion comment below.  If you would like to discuss any particular subject please let me know. A contact page has been added to my site. The information provided will not be sold. I will not contact you other then to send you my regular posts if you sign up for them using the subscribe form. You will find the subscribe form on the right of your computer screen or almost the first thing you see on a smart phone. The only other reason contacting you is if you requested a reply.